Discussion Starter
·
#1
·
i finally got to do some real rockcrawling with my Mav. I have been worried about not having a true locking from diff like my old rhinos and my T4. Well without it its not really that bad. We were exploring a wash and it turned into some serious rocks. I drove the Maverick through fairly easily, i just had to make sure of tire placement to have good traction.
My wife would not drive the T4 through the same stuff so i had to do so. With the longer wheelbase and locking front differential i was able to go slower but high centered more than the Maverick and needed a little push twice to get off a big rock.
In all the Mav did great in the big nasty rocks and my custom UHMW skids worked perfectly.
My daughter can sleep anywhere anytime.
picture at the Roosevelt Lake bridge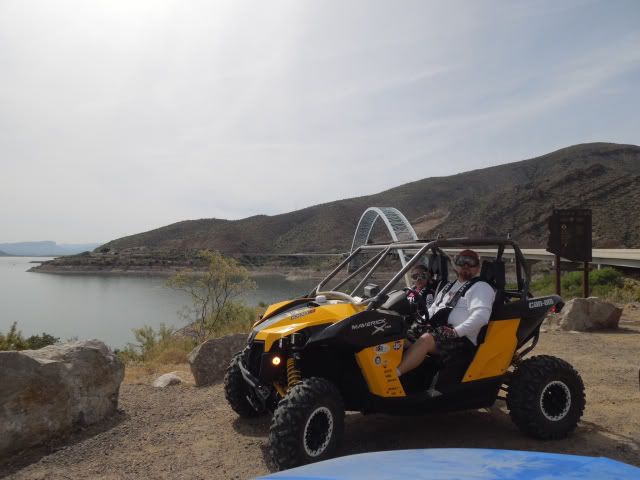 nasty rocky wash on our way trying a new route to Saguaro Lake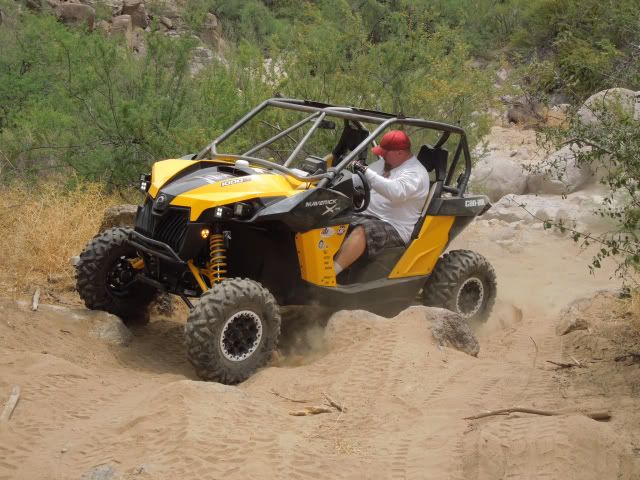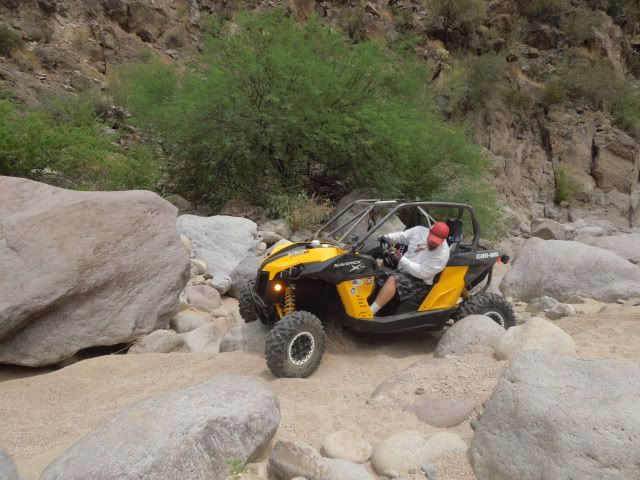 AWESOME headlights
my skids AFTER the trip, not a scuff. This stuff is very slippery. (i do have a second set sitting in the garage for sale) shameless i know