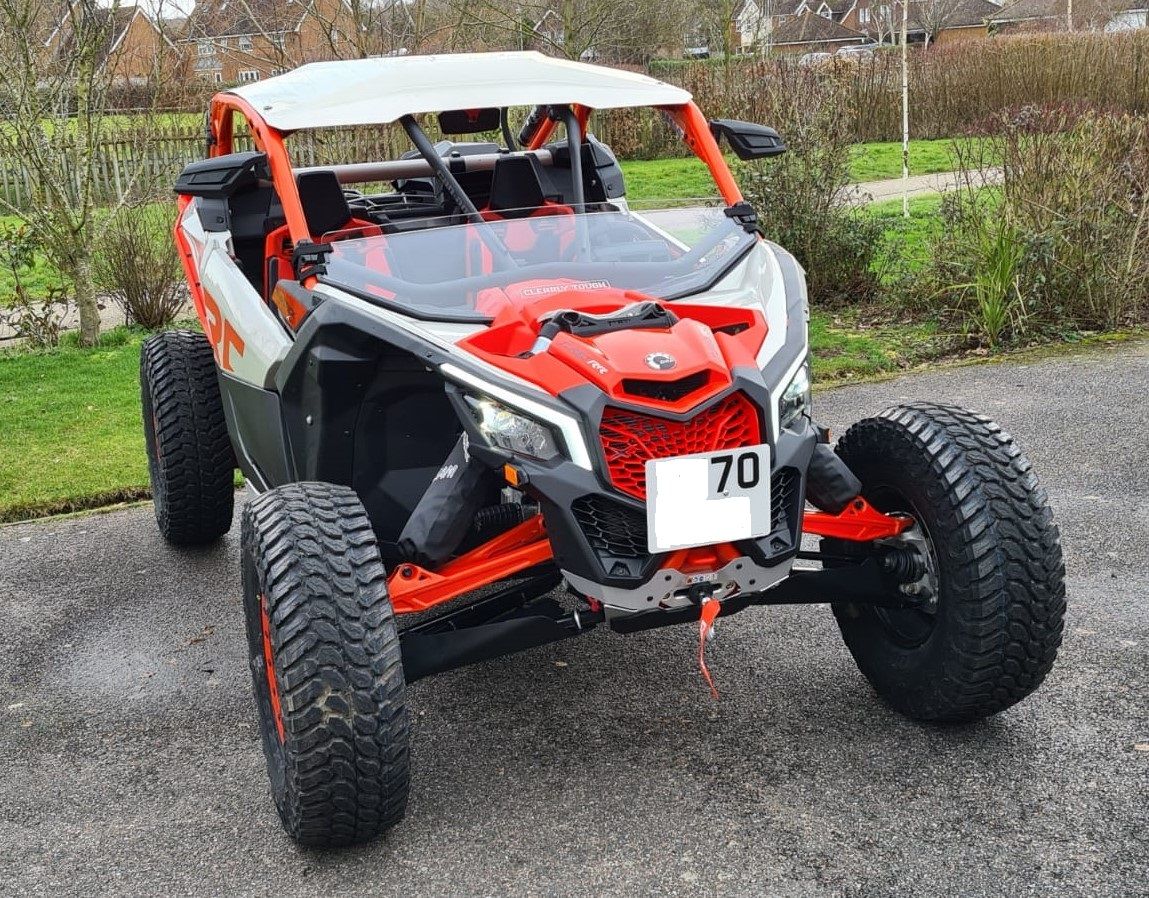 I had to wait more than 6 months for delivery but here's my road legal 2021 Can-Am Maverick X RC Turbo RR
I've fitted it with TMW Gusset kit and TMW Shock Tower brace; Clearly Tough half-screen and some Shock Covers from a place in Quebec.
We're still in a national Covid lockdown in the UK, but it looks like that may be lifted soon. Then I'm off to some gnarly trails in Wales for a dirty weekend!