Post up pics and stories describing how you got you into UTV's!
I knew I had to have a Rhino when I first saw one in early 2005. I started saving and following the likes of RhinoCraft, Rhino Mafia, LTR, and Jagged X. I remember the first time I saw a long travel Rhino I knew that UTV's were going to be the next big thing. By October 2006 I had saved up enough cash to buy one. Got on Craigslist and found a brand new one for sale for way under msrp. Had the guy deliver it to my house. It was Nick from Rhino Crap! I drove it into the garage and ran to Dragonfire Racing. I bought HID's, a digital dash, a lighted whip, billet folding whip mount, and a CDI box. Grabbed a trailer on my way home. Had everything installed in an hour and was in Glamis by 10:00 pm that night. Rolled it TWICE in the first hour of being there!
I'll never forget that day!
Needless to say, UTV's have been a big part of my life ever since. RhinoForums happened a few short months after..... I still own that very same Rhino.
I'm now in the market for a new UTV to build into a racer and believe its going to be a Maverick!
The first day of ownership!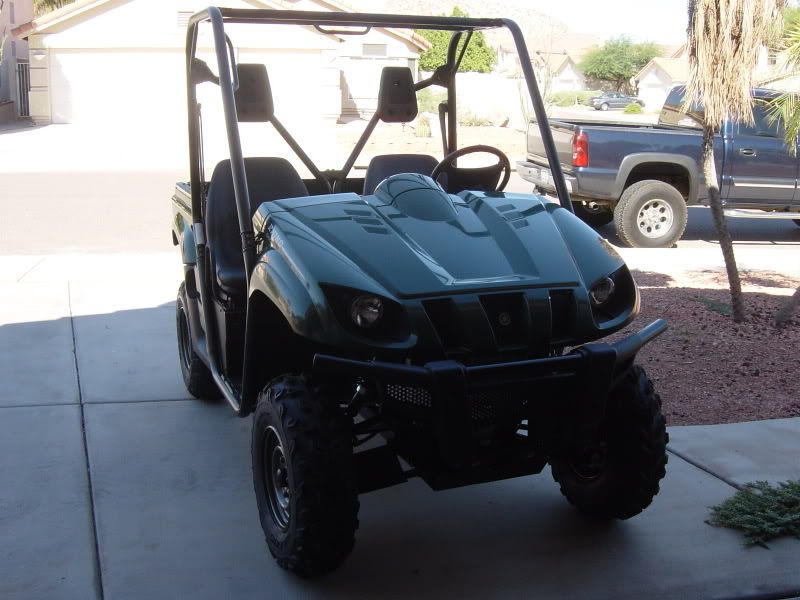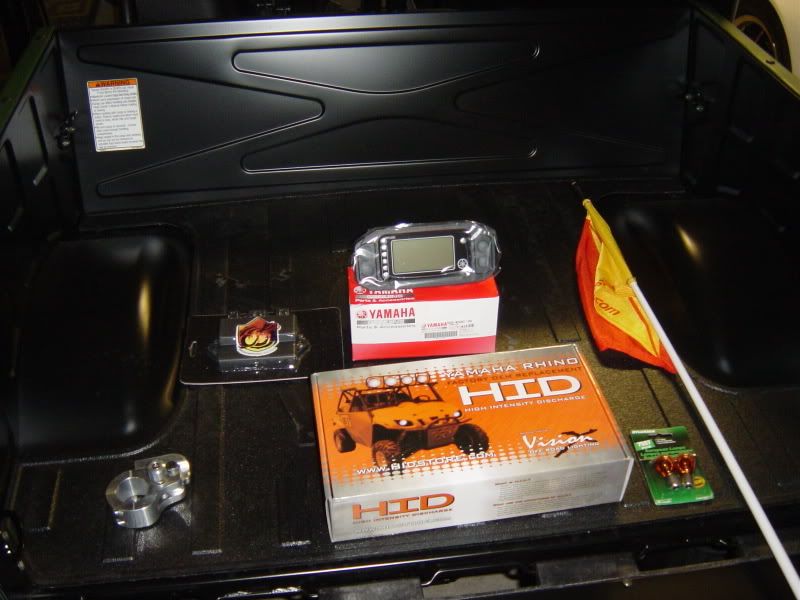 A month or so later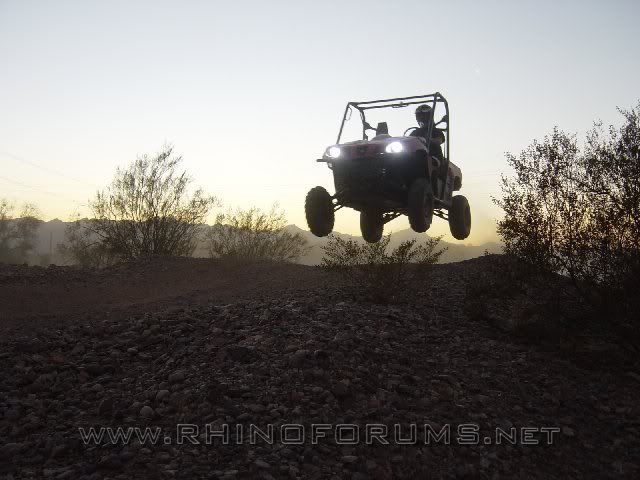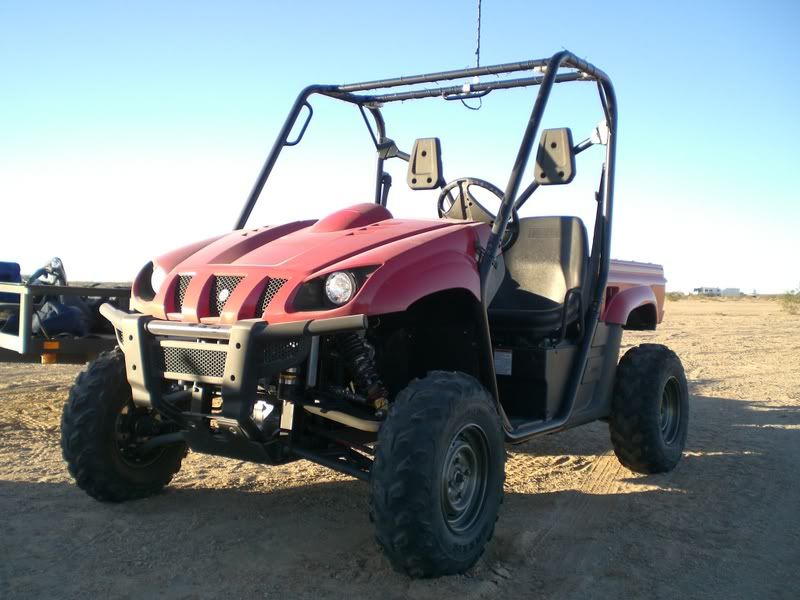 3 months or so later. Took first place motorcycle at Nopi