TurnKey UTV Can-Am Maverick Aluminum Sport Roof
Our Maverick aluminum sport roof keeps the elements out while adding a sporty look to your vehicle. Like all TurnKey UTV products our new Can Am Maverick Sport Roof is computer designed and CNC built from the highest quality American made materials available. The sport roof is made from a single piece of heavy gauge aluminum to eliminate unwanted seems in the roof that rattle and allow moisture in. Our industry unique mounting brackets allow the roof to sit flush on top of the roll cage versus on top of mounting clamps that create a gap between the roll cage and roof. Our unique mounting brackets are 100% bolt on and do not require any drilling. Roof mounts using eight of our unique brackets and two screws per bracket. Sport roof comes in two standard powder coated colors, Maverick yellow and satin black. Mounting brackets come powder coated in textured black to match the Mavericks roll cage. Comes with everything required for installation and can be installed in under 30 minutes using standard household tools.
MSRP: $284.95
Maverick Forum Member Price: $270.71
Product link:
http://www.turnkeyutv.com/turnkey-p...age=flypage.tpl&product_id=122&category_id=54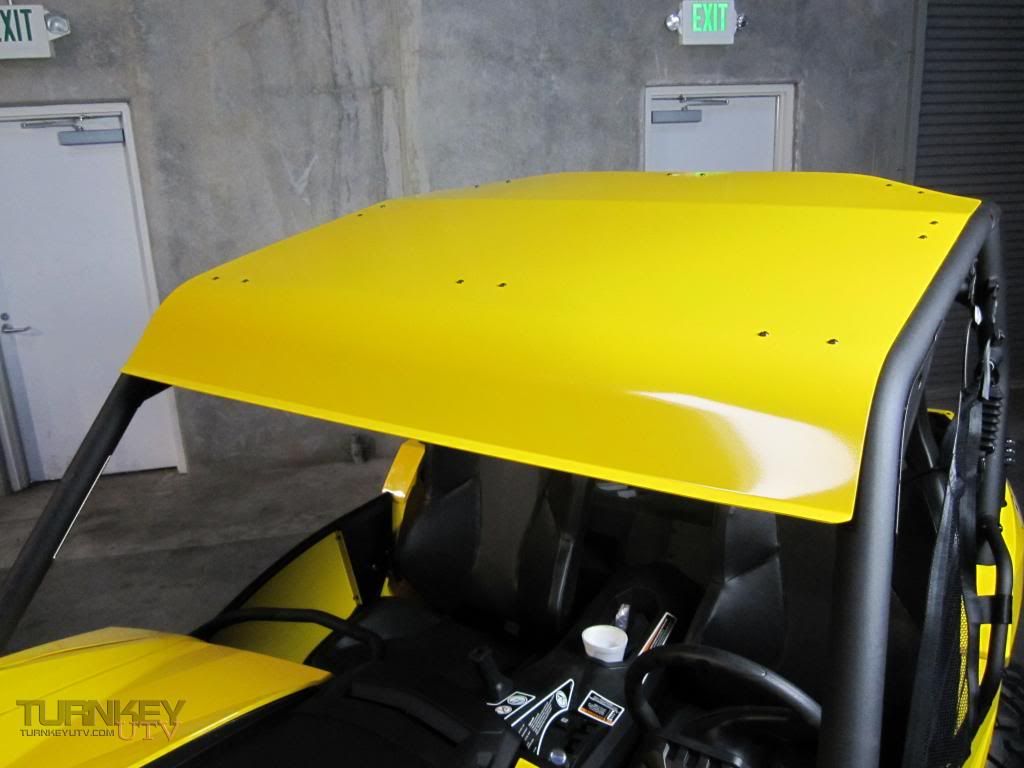 This picture shows how we eliminate the gap between the roof and roll cage with our unique mounting clamps.