Discussion Starter
·
#1
·
just purchased on Friday and headed to the woods on sunday.
so heres a few pics,some random thoughts and questions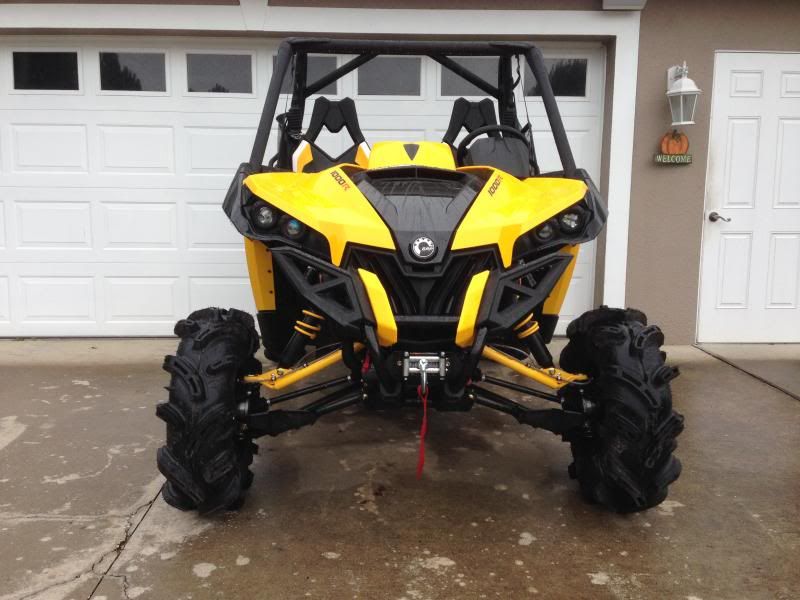 with the lift,tires and air ride I was expecting a "different" ride but im pleased to report that its far better than I expected.
the first goal was to see if anything was gonna break...
we were hammer down in the big whoops and she rocked it.
I looked down at the speedo and it read 49 mph.
with the mud gearing I can only assume a lower top speed...we hit 57 at 1 point so im sure after the break-in and a couple of oil changes she'll probably hit 60.
that's plenty for where we ride in florida....no dunes here.
she even has a name already..."BEAST".
everybody was digging the air ride suspension.
my daughter rode with me and she said she felt like a rockstar.:money:
seats,seat adjustment,tilt make for an incredibly comfortable ride.
glove box is HUGE!
ive got a soft top,hardcoat windshield and blingstar doors on order.
my quadboss zipperless bag worked perfect on the rear deck,didnt move all day.
I know the msrp of $21,499.00 is steep but where we ride this is how we rig them anyways(snorkels,lift,winch,big tires etc.)
my buddy and I each bought one.
we paid $19,220.00 for each...couldn't resist.